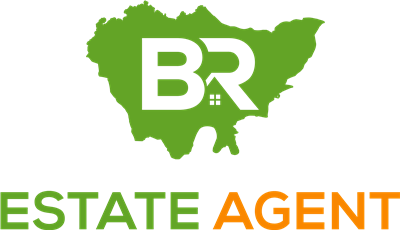 Personal, Modern and Straightforward
---
BR Estate Agent is estate agency evolved – providing an exceptional one-to-one service.
Enabled by technology and smart working, we dedicate more time to our clients with the aim to make the process of buying and selling exciting, more straightforward and stress free.
Our Vision
---
After spending 16 years as a high street estate agent, the Director of BR Estate Agent wanted to use his knowledge and passion for the area to create an estate agency that reflected his own core values of accountability and integrity; being able to adapt, improve and succeed during a time when buying habits have changed fosters a level of professionalism of which he can be justifiably proud.

By offering the highest standards of customer service and the latest online technology, BR Estate Agent gives the seller all the tools, and buyers all the information, to ensure the buying and selling process is easier and more enjoyable for all.

We excel at show-casing property and advertise on all the major property portals and social media platforms. Don't just take our word for it. Take a look at our 360° Virtual Reality Videos, High-Resolution photography and sophisticated Doll's House floor plans.

We are contactable from 9am till 9pm, seven days a week, and strive to provide all our clients with a streamlined and efficient service where communication and transparency are fundamental. Quite simply, we are an estate agency that is straightforward in what we do and how we do it!
Meet your BR Estate Agent
---
I started BR Estate Agent as I wanted to provide a more modern approach to estate agency whilst keeping that all important personal touch.

With over 16 years of experience working locally in residential property sales, I can honestly say that I have a real passion for South London. Indeed, Bromley has been my hometown for the past 37 years; it is a great place to live, work and raise a young family. I am proud of my local knowledge and can give honest advice to sellers and offer knowledgeable answers to buyers' questions.

I take pride in how I look after my clients; for me to be able to help people sell their existing home with confidence or indeed to find their next one motivates me to go that extra mile each day.
Chris Smyth


Director
"Would recommend to anyone"
"As a mortgage adviser for about 20 years, I have known Chris professionally for a number of years and previously worked together on a number of transactions. I felt it was right to give him the opportunity to value our home when it came time to sell. Chris has been professional throughout providing updates, chasing updates and getting involved to make the process as efficient as possible. We pushed him on the original asking price but should have gone with his original recommendation as when we reduced the price to the level he originally told us to market at, we got flooded with potential viewings and an offer was followed quickly behind. Like any house sale, there is that point where something goes a little wrong and you wonder whether it is going to happen. Chris kept calm and liaised between us and the buyers to ensure that everything was kept on track throughout. His help throughout the process has been excellent and we are glad to have chosen him to market our home. Would recommend to anyone."
Mark & Daniel
"I wouldn't use another estate agent again"
"I recently sold 2 flats with this estate agent that wasn't being dealt with correctly by other incompetent estate agents not knowing their work well enough or knowing the basics of a job and talking rude to me, when I was right and they were wrong , proven by legal and reports. This estate agent knows his job and doesn't talk down to you. I wouldn't use another estate agent again, other than this guy Chris. If you also want a solicitor that messages you on the day and can talk to you and treat you as equal to her and knows her job then this estate agent has the correct solicitor for lease problems and for house selling. It's not just the selling of the house that gets it sold at the end, it's the team behind it."
Terence
"Chris is one of the best agents we have dealt with. He is professional, great with people, very well organised and goes the extra mile to get the transaction over the line. Would highly recommend him to any prospective seller or buyer."
Alina
"To any prospective Buyer/Owner Seller – Having just completed what has been a legally complex & challenging sale of a family member home. We are delighted with the outstanding service obtained by Chris and his team. On every possible occasion Chris & his team provide professional Support & Advice. We would not hesitate to recommend BR Estate."
Ian
"Very helpful and extremely personable"
"Chris has been wonderful from the start. Very helpful and extremely personable. Nothing has been to much trouble. He is very reliable and always at the end of the phone. I highly recommend BR Estate Agent, easily the best agent I have used"
Jo
"Professional, knowledgeable and approachable"
"We have just purchased a property via BR estate agent. Chris has been instrumental in the sale, and has really gone the extra mile, both with client liaison, and with practicalities. He has been professional, knowledgeable and approachable throughout the process. We would be happy to recommend Chris."
Kathy and Bethan
"Very professional but down to earth"
"Sold my property recently with BR estate agent and can honestly say I couldn't have asked for more, Chris was always very professional but down to earth with no nonsense salesman approach which I like and made the process of selling much easier. I would most definitely recommend BR estate agent and would use again in the future, thanks again Chris and keep up the good work"
Marco
"A pleasure to do business with"
"Chris sold our house in Bromley when he worked for a previous agent. He was very professional and a pleasure to do business with. I wish him every success in his new business."
Janet
"To any prospective buyer or seller I would recommended BR without hesitation"
"We have just bought our first house via BR Estate Agency, Chris has been fantastic in every aspect of the transaction. Not only he is a consummate professional he is also very down to earth and great to have a chat with. To any prospective buyer or seller I would recommended BR without hesitation and so glad our first purchase was with Chris."